I have to say right up front that I haven't been a fan of the side pony tail. I don't like it. I don't do it. Quite frankly it drives me a little nuts! There is no balance to a side pony tail. It is off centered and it looks like her head is going to tip over because it is so one sided! That is the photographer side of me looking at everything as if it was a picture needed balance. BEANS-- however--- loves a good side pony tail. She is far more free spirited then I am because she loves how it makes her feel and how it makes her want to shake her head side to side and be a little more silly when she has an off centered off balanced pony tail with no counter tail on the other side making it into a pig tail. She loves that freedom. ((AGAIN)) I don't like the side pony tail. I DO--- however--- Love my beans and want her to grow up with her own opinions and thoughts and not try to make her into me. She is perfect and maybe what makes me so imperfect is the fact that I don't like side pony tails. So as a way of compromising I have come up with more than just a side pony tail. As a matter of fact I came up with three ways of making more than just a side pony. To try and give her the freedom of hair choice and give me the control and balance I long for as well.
So with the help of accessories by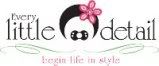 Welcome to my ode to the side pony tail. Over the next three days you will see my three ways of doing a side pony tail. Hopefully we all endure and enjoy this time of experimenting. What are your thoughts of the side pony tail?