This is a simple hair style and it is very cute. I'm sure everyone has done messy buns with low piggy tails, but I have a unique style that I think is my own... You'll have to tell me. But I make it so you don't have those crazy in the face fly away hairs. So lets get started.
Part it on the side--- Get the hair wet.
Take and part out a small section on the side.
Put a rubber band on it very loosely.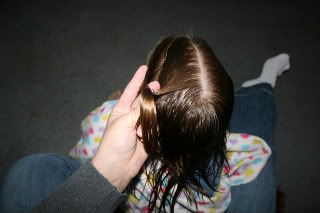 Tuck it through.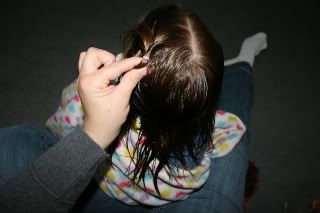 Remember when we did this before for the knotty crown? Same thing just smaller.
Leaving the hair like this is simple and cute and you can have most of it down and be out the door in seconds with a little girl with her hair done and able to stay out of her face! Not a bad deal.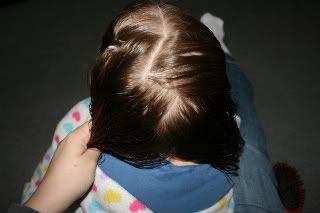 I like a zig-zag part. So you can't see how sloppy I can sometimes part it out. To do a good zig-zag part hold the hair out loosly behind the head and part a pencil or one of those combs with the pointed sides in a zig-zag motion through the hair. Part it any way you want though.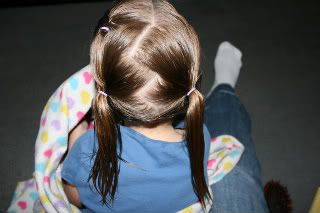 And put in your piggies. You can leave it down, throw some curls in it, or make it into messy buns. That's what I chose to do today.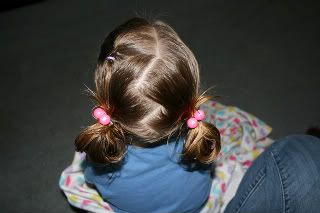 Messy buns!
Cute cute!!!!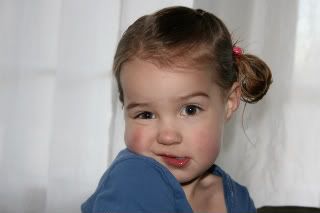 And here it is with a cheesy face! No smiles today- she said she was going for "a look..." What does that even mean?